You have to select the guestbook from the menu or reset the menu entry!
Smokey Twitter and more...
@SkiSmokeyLab Twitter Feed
twitter Smokey Mountain...
» Read more
Our Sponsors and Partners
  Smokey Mountain Ski Club would like to thank the following Sponsors for their...
» Read more
Current Local Information
Smokey Mountain Ski Club Ski Report   Blue Lift - Open Baby Lift - Open Chair Lift -...
» Read more
Ski Report
 Click Here For Detailed Current Local Information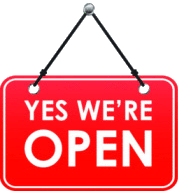 OPEN FOR THE SEASON


skismokeylab
HAPPY FRIDAY! This is the one we've been waiting for! Mild temps fresh snow, Steak Night, Open Mic Lifts open 6-9, coals on at 6!

Latest Videos
Skiing the face
Views : 652

Slush Cup 2012
Views : 615
Powder Junkies
Views : 603