Visitor Comments
Pritchett Greg Monday, 06 February 2017 14:36 | Whistler, BC
Smokey Mtn!!! After skiing all over Canada and Europe I can say it all started with Smokey back in the early/mid 80's. Looking at your picks remind me off the blast that was had skiing and patrolling that hill. So glad to see it's still running and evolving.
Awesome to see the monster grill is still flaming. Lots of history in that lodge.
Liam Kennedy Thursday, 17 November 2016 12:23 | Grand Falls Windsor, NL
Hi Guys! Love the new site! Looks awesome! Miss you guys and really going to miss not skiing there again this winter!!
Bruce Perry Tuesday, 09 August 2016 14:18 | Calgary, AB
I used to ski Smokey mountain with the Racing Team from 1970 to 76. There is a beautiful picture of the mountain on Face Book. I now have it as my screen saver on my laptop. Every time I open my laptop, I get a flood of great memories.

One thing I'd like to see on this website is a 'Trail Map'.
Wayne Button Friday, 04 September 2015 10:05 | Labrador City, NL
Smokey Mountain is the last nostalgic thing left in Labrador City. Although a small hill, it makes up for it in convenience, affordability and the overall sense of being part of a family. To think it has been going strong for 50+ years is a comforting thought. Can not wait for come home year events April 2016.
Mr. Wolf Friday, 04 September 2015 00:47 | Labrador City, NL
Have visited Smokey Mountain many times! Love the atmosphere, the steak nights and especially loves running around the hill!



PS: Leave some bones out for me next Steak Night! ;-)
5 entries in guestbook
Smokey Twitter and more...
@SkiSmokeyLab Twitter Feed
twitter Smokey Mountain...
» Read more
Our Sponsors and Partners
  Smokey Mountain Ski Club would like to thank the following Sponsors for their...
» Read more
Current Local Information
Smokey Mountain Ski Club Ski Report   Blue Lift - Open Baby Lift - Open Chair Lift -...
» Read more
Ski Report
 Click Here For Detailed Current Local Information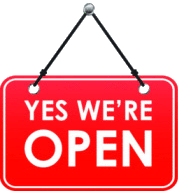 OPEN FOR THE SEASON


skismokeylab
HAPPY FRIDAY! This is the one we've been waiting for! Mild temps fresh snow, Steak Night, Open Mic Lifts open 6-9, coals on at 6!

Latest Videos
Skiing the face
Views : 681

Slush Cup 2012
Views : 635
Powder Junkies
Views : 630